Hot on the heels of yesterday's exciting news that California-based Hello Betty was setting their sights on North Bethesda's Pike & Rose, a plan was revealed to periodically sail their "boat bar" to popup locations throughout Montgomery County.
Hello Betty will be setting sail from their permanent dock at 940 Rose Avenue whenever rainfall exceeds the county's stormwater management infrastructure capacity by 6″ or more.
WSSC was happy to partner with the restaurant, providing direct access to their data systems indicating where each water main was likely to burst next. Chef-cum-captain Derek Simcik noted, "It'll be smooth sailing from break to break for each pop up location, and give us a good 2-4 week window to sail back in good water conditions."
While many might consider the window of travel may sound optimistic, Simcik heard that the water will still be flowing, "no matter what the WSSC reporting app says."
Montgomery County Chief Spokesperson Pete Piringer offered a list of possible locations:
Weather Advisory - WATCH/WARNING @MontgomeryCoMD Some Roads in #MoCo Susceptible to Flooding so Consider Alternate Routes Beforehand. See List of Roads (below) That are are likely to Flood **Flood WATCH** in Region 10/29 - Be Aware, Be Informed, Be Prepared @ReadyMontgomery pic.twitter.com/mSC2JxA9Zp

— Pete Piringer (@mcfrsPIO) October 29, 2021
Each location will be a surprise, but" savvy swimmers will know where the action is. We're going to try to make it to downtown Bethesda frequently and moor at the Wisconsin and Montgomery Ave lake, we hear that's been a particularly popular spot for locals lately." While the non-local owners originally intended to sail down River Road, dry landers were quick to point out that it wasn't a direct route from North Bethesda to downtown Bethesda.
Hello Betty was eager to launch in Montgomery County despite warnings of rough waters. Simcik said he got a "stern talking to" from County naysayers on reasons not to locate here, but was ready to take on the storm. "We were told coming to Montgomery County was just cruising for a bruising for businesses, but we're aren't going to bow out early due to pier pressure. We've amassed a lot of good will too, and things are looking shipshape!"
The watercraft bar will serve seagoing fare such as shrimp and scallops, and skirt Montgomery County anti-food truck policies because it's a boat.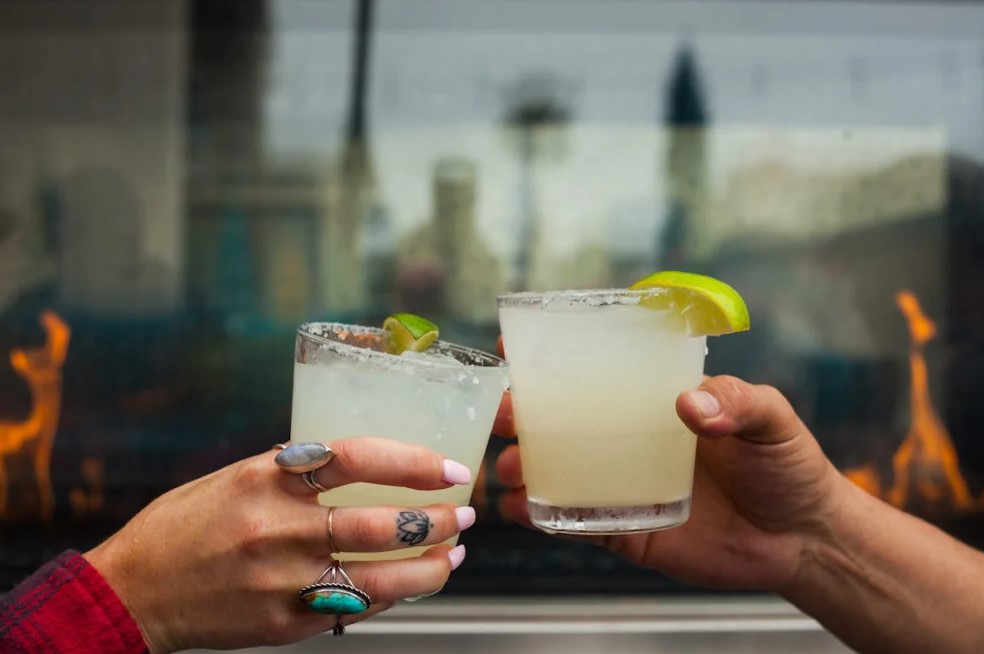 We here at the Bethesda Bonfire quite clearly understand that if democracy dies in darkness, why not light it all on fire with the biggest bonfire this side of the DMV!