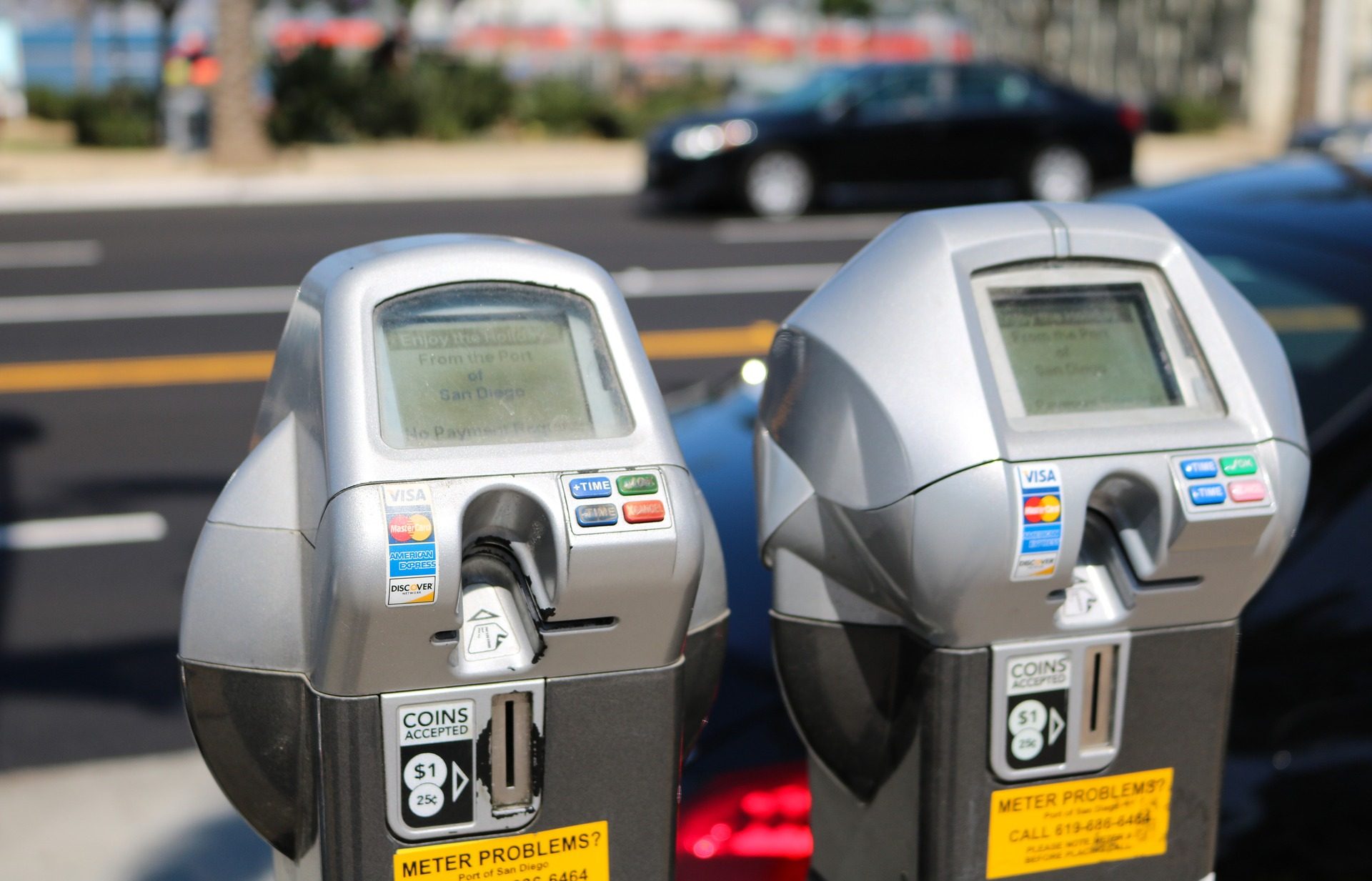 Following the County Council's recent decision to postpone increased parking rates in downtown Bethesda until 2022, the Division of Parking Management (MCDOT) announced a new pilot program to begin accepting Bitcoin payment for parking in County lots, garages, and on metered streets. The tech-savvy initiative was presented as a way to "rescue" the beleaguered financial situation of the downtown Bethesda Parking Lot District (PLD).
Bitcoin has been generally skyrocketing over the past year both in value and in the news. "We really wanted to capitalize on Bitcoin's popularity," County spokesperson Coris Ponder exchanged. "It's a perfect solution. Bitcoin's rising value gives the PLD additional revenue without technically raising prices. We don't even need to reprogram the meters each month to adjust the pricing whenever the parking rates do go up for real."
Bitcoin and Downtown Bethesda Pricing Comparison


* Bitcoin pricing history chart courtesy of Wikipedia
Bethesda Beat previously reported the following potential rate increases for downtown Bethesda:
Bethesda Beat
Bethesda PLD Parking Rate Increase:
The recommended changes include (current rate followed by proposed rate):
● $1.50 to $2 for maximum hourly rate in surface parking lots
● $1.25 to $1.75 for maximum hourly rate in parking garages
● $15 to $22.50 for daily maximum fee for gated garages
● $15 to $22.50 for daily parking permits
● $150 to $195 per month for monthly access cards for carriages and Parking Convenience Stickers
Bethesda Beat
While the flexible payment options were generally lauded, not everyone was in support of the future parking price increase. County resident Jordan Bentley asked, "If our County's young adults can't afford downtown rent, what makes you think they can afford downtown parking?"
County Councilmember Andrew Friedson, who did not support the timing of a proposed parking price increase in the middle of a pandemic, did applaud the move to Bitcoin payments. He explained that "[Bitcoin] allows us to shift the needed additional revenue generation to those making a killing in Cryptocurrency."
The County noted that the goal of providing a hip new payment method was not to drive more vehicular traffic, but rather to "face the reality that millennials just don't seem very interested in coming to downtown Bethesda." Ponder added, "We've done everything we can to attract millennials – from luxury high-rises to pocket parks to the highest per capita of bank branches on the East Coast. We figured the lure of cool Cryptocurrency might just be the ticket."
Part of the financial troubles for the Bethesda PLD are related to the delayed sale of Public Parking Lot No. 43. Ponder explained that the Transportation & Environment Committee had an expectation "[for the sale] to fill our budget gaps." She added, "We'll totally be fine as long as we keep finding assets to sell to developers."
When informed of the recent Bitcoin nosedives, Ponder shrugged off the news. "Any government program will have its ups and downs, but the revenue opportunity is just as clear as what exactly cryptocurrency is."
Share This Story, Choose Your Platform!