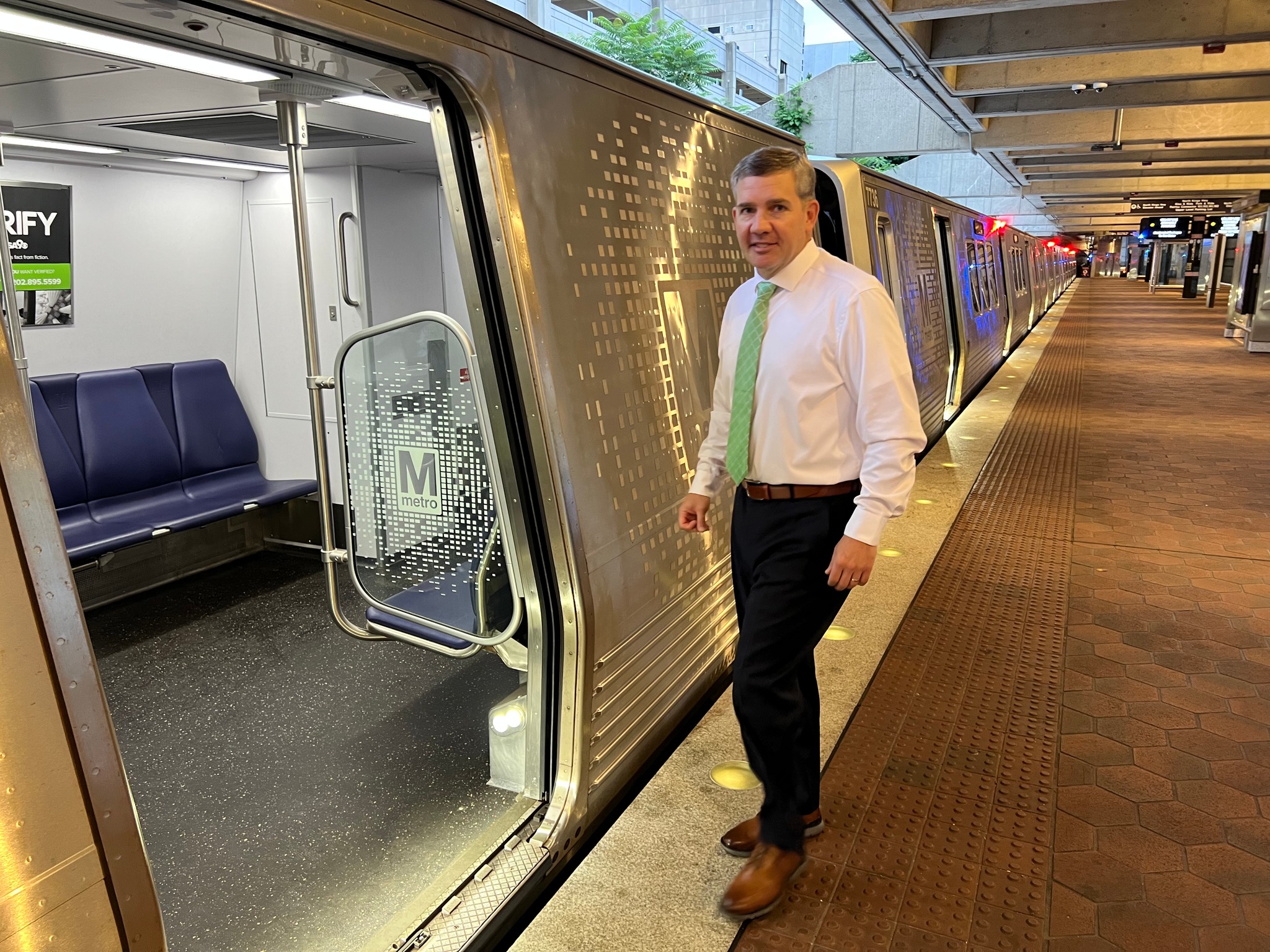 WMATA interim GM/CEO Andy Off today demonstrated the safety of the returning 7000-series trains that were previously pulled from service due to safety concerns.
His brave face during the staged photo shoot was betrayed by internal memos indicating Andy was initially unwilling to participate in the test ride until his insurance policy was paid and up to date at the insistence of his family. Once the administrative oversight was taken care of, Andy bravely boarded the train in the hopes of convincing others to come back to ride Metro.
"It's safe, I promise!" said Andy. Unfortunately, photo evidence showed his fingers were crossed, but he countered that it was merely in high hopes that riders would return to the much maligned mass transit system.
Mmm Mmm Mmm Mmm by the Crash Test Dummies played in the background on the station's new waterproof Bose sound system.
*read the WMATA press release here.
*photo courtesy of WMATA @ https://www.facebook.com/MetroForward
Share This Story, Choose Your Platform!