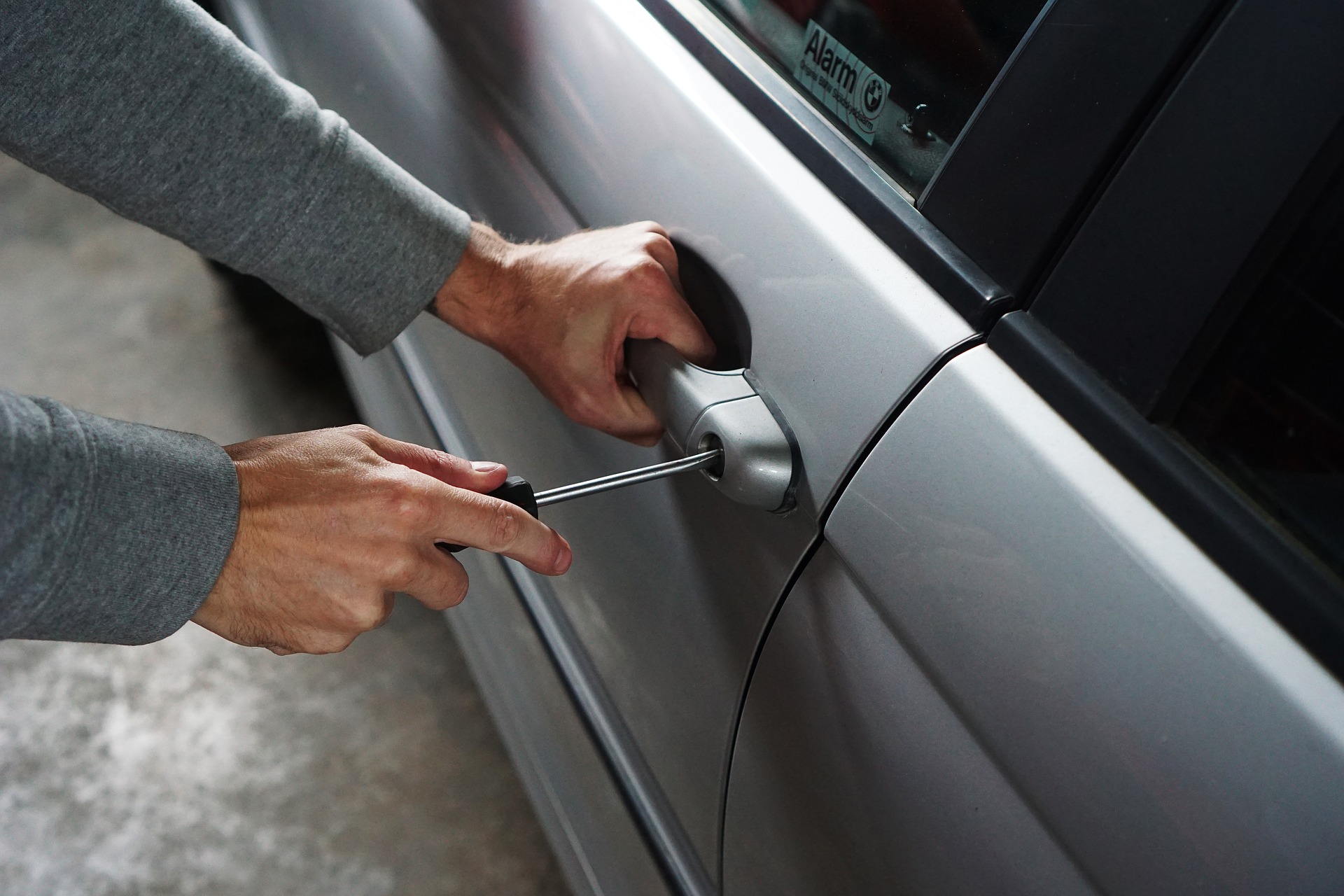 A routine rash of car break-ins have left residents suddenly srambling for answers on how to possibly solve this crime spree seemingly targeted at unsuspecting Montgomery County residents. Bradley Hills resident Thomas Jane commented, "They left my sunglasses but took me for all the change I had. Not just pennies or nickels or dimes even, but I was saving those quarters for the Bethesda $8/hour parking meters."
Bewildered residents can't seem to understand how the thieves are accessing the vehicles. When reached for comment, 2nd district commander Captain Sean Gagen stated, "We often see an increase of car break-ins as the weather gets nicer in the spring. In 90% of these incidents the cars had no broken windows or jimmied door locks." "I just don't get it – how do they get in? It's a total mystery," added Battery Park resident Jamie Holman.
Many homeowners have resorted to purchasing smart home security systems such as Ring or SimpliSafe, but often find the blurry video difficult to discern the culprit. "All I could see clearly was a white male in his mid-30's in a polo shirt wearing a Nationals baseball cap", exclaimed Karen Simmons. "It could be my child's violin teacher or English tutor for all I know – I'm not going to risk upsetting anyone by profiling, that's just wrong!" she said, adding "besides, I'm an Orioles fan."
A prompt perusal through popular community engagement website Nextdoor results in a litany of posts, with residents angrily asking questions such as, "Why are these thieves targeting me?" and "How do they always know my door is unlocked?"  A common refrain was perplexed residents asking, "Why aren't the police doing anything about this?"
An exasperated Officer Dana Stroman, Montgomery County Police, Community Services Officer, gently reminded everyone, "I keep stressing to residents to lock their car doors, but the break-ins keep happening." Karen nodded in agreement, "It just doesn't make any sense."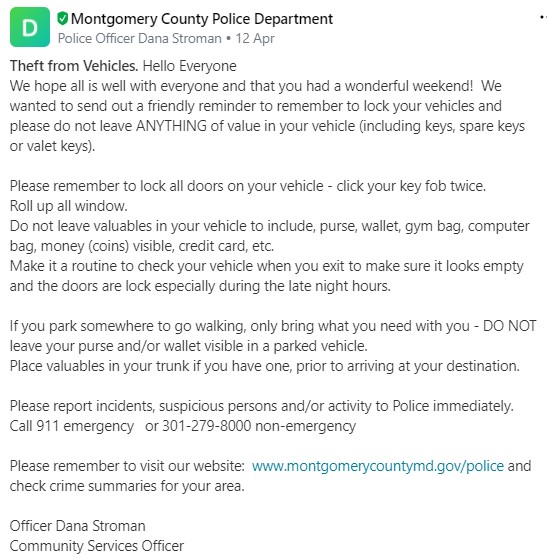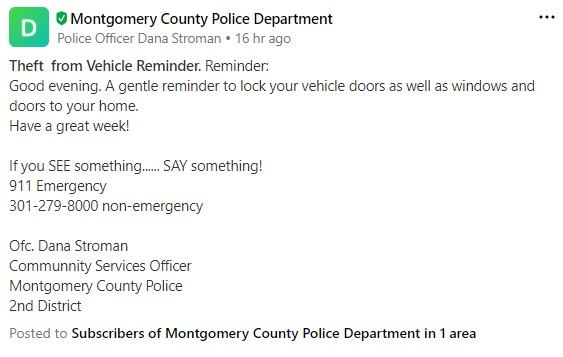 *Posted to Nextdoor on 4/12 and 4/26 by the Montgomery County Police Department
Share This Story, Choose Your Platform!