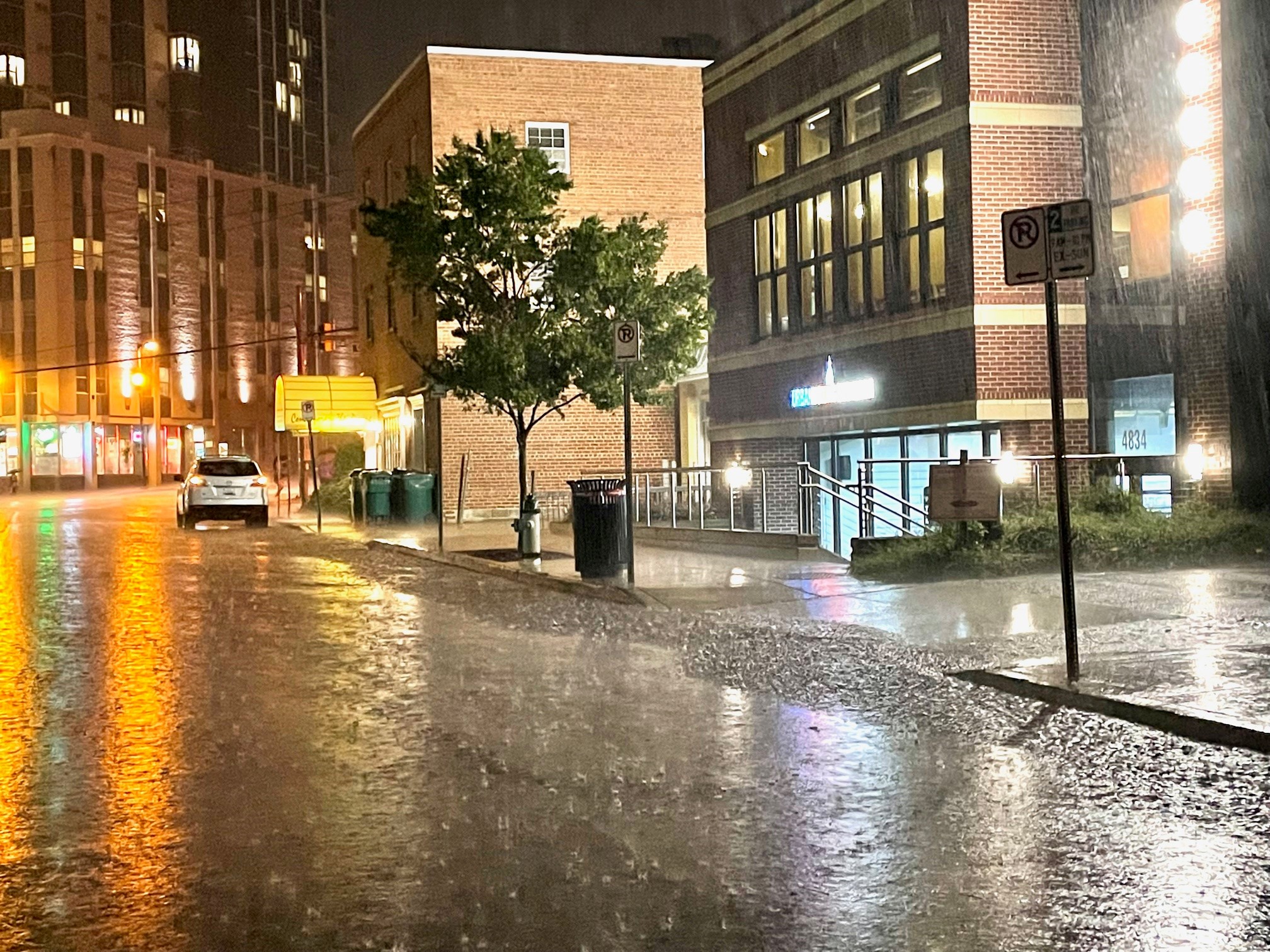 The County exhibited their agile leadership today in revealing a new "Streets 2 Streams" program aimed to transform downtown Bethesda into a "world class waterfront destination."
"We see the success that The Wharf and Old Town Alexandria have and think about how all our critics always complain why can't we be more like DC and NoVa?! Well today we are proud to announce the successful launch of our innovative and original Bethesda Waterfront initiative."
The recent bouts of storms and rain have brought water levels to precipitous heights around the county. It's been particularly noticeable in downtown Bethesda where the streets have literally become flooded and impassable by foot. Turns out all the resident complaints about flooding were not falling on deaf ears.
County spokesperson Coris Ponder displayed a series of charts and graphs showing how waterfront property traditionally brings in a higher level of revenue.
Ponder excitedly explained that the idea came "straight out from [the 1978 movie] Superman" where Lex Luthor attempted to drop California into the ocean and make his own desert land into new waterfront property. "But we're not the bad guy here, of course."
"We didn't have the funds or means to improve our storm water management system anyway, and figured this is a perfect solution to our ever-rising (water) problems. We're just beginning to turn on the faucet for more tax revenue to help improve obviously vital programs like our storm water management system."
Share This Story, Choose Your Platform!