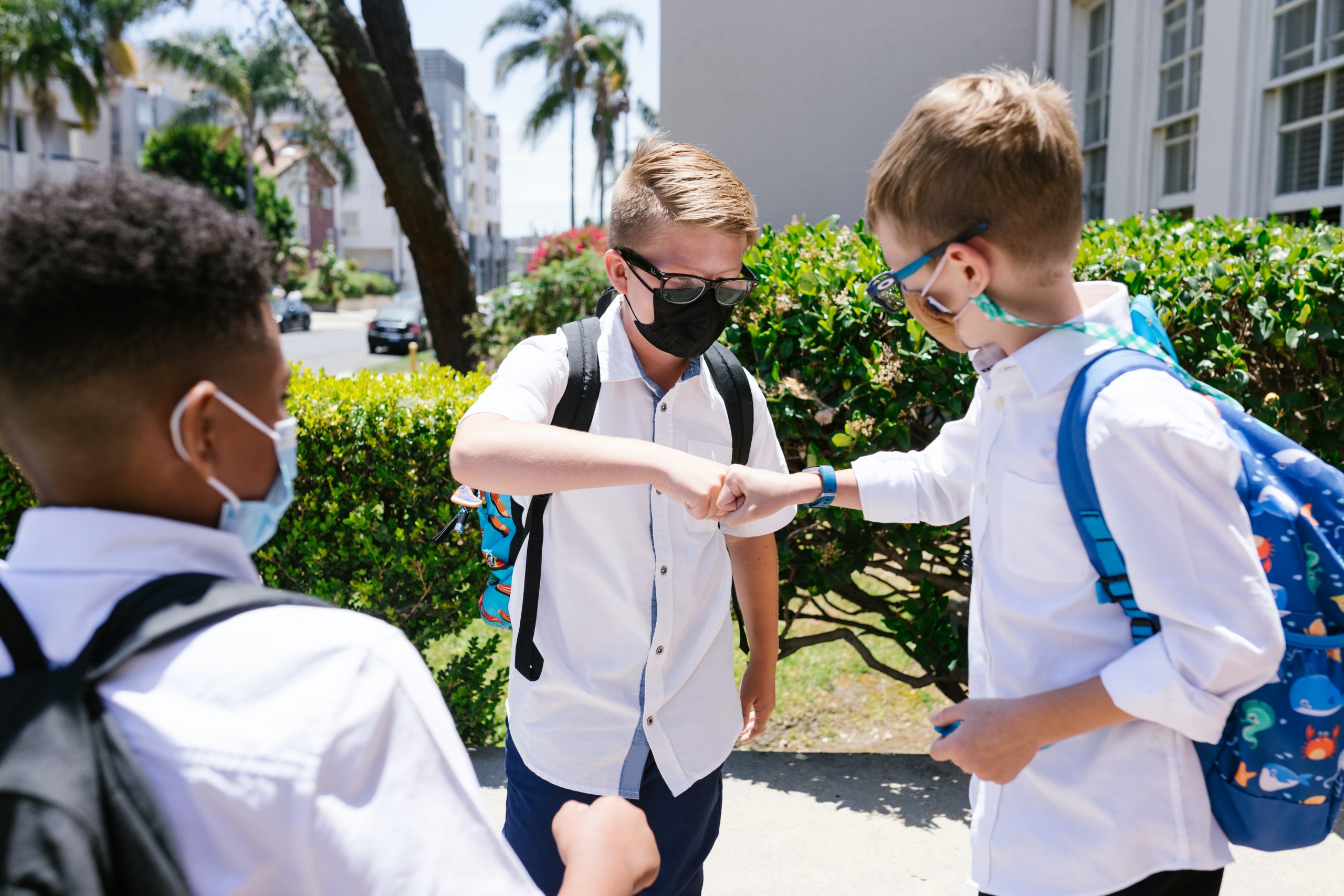 While the first day of school has always been stressful, add in a global pandemic and anxiety levels are at an all-time high among parents, children, and educators alike as in-person MCPS school began today. While there has yet to be a recorded instance of COVID-19 today, the day has not gone off without a hitch.
An already stretched thin supply chain reported sporadic problems throughout the day related to the school openings.
Pizza joints were crippled by the high demand, further strained by multiple armed burglaries of pepperoni delivery trucks.
The downtown Bethesda CVS pharmacy posted a note on their front door saying they were out of Xanax. A friendly neighbor tacked on a handwritten note suggesting medical marijuana dispensaries and the phone number of an anonymous sympathetic doctor to obtain prescriptions.
The annual tradition of parents having a glass of wine to celebrate the day hit a brief snag as Total Wine posted a temporary halt on wine sales to adults showing Montgomery County IDs for fear of appearing to promote alcoholism. Montgomery County parents seemed hardly affected as they simply reached into their massive pandemic stash.
Multiple reports of fireworks turned out to simply be the loud whoops and hollers of conflicted parents equally excited for daily peace and quiet while simultaneously stressing about their children being exposed to COVID-19 in an overcrowded school system. Bethesda Elementary School mom Mary Pierce said she'd "get over it" between tokes of pot and sips of Pinot. In the background of her 10am Mom Happy Hour Zoom call, her Roomba rumbled around in the background bounding off dirty laundry and strewn ambitions.
Share This Story, Choose Your Platform!