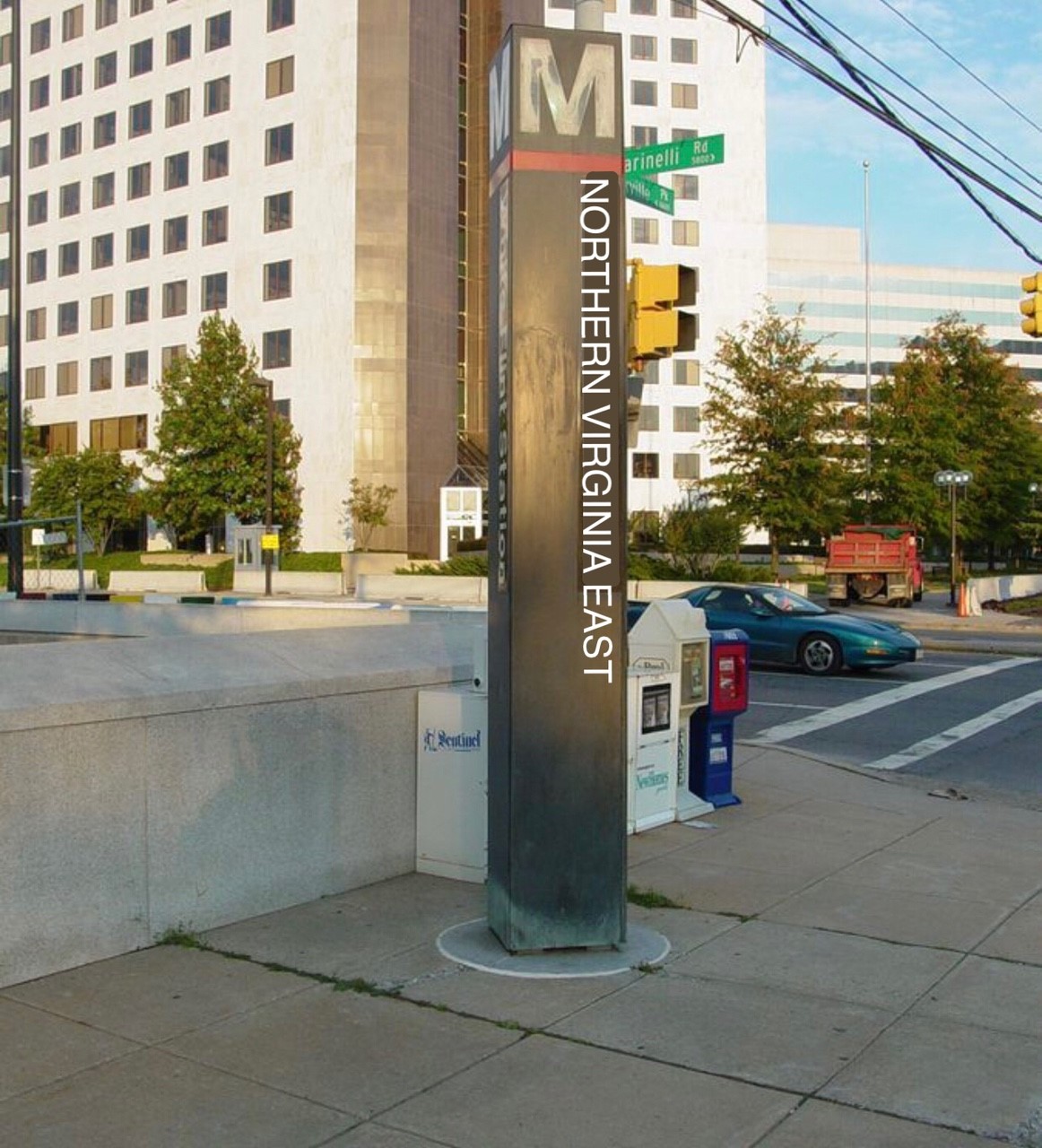 As part of an effort to attract major corporations, Montgomery County officials announced this afternoon that they have settled on "Northern Virginia East" as the new, rebranded name for the White Flint Metro station and surrounding area. Six Fortune 500 corporations immediately declared their intentions to open new headquarters in the vicinity.
The decision came one day after local officials and Friends of White Flint held a well-attended meeting with stakeholders. Other suggestions from the community ranged from North Bethesda (NoBe) to South Rockville (SoRo) to West Wheaton (WeWhe). Developers also briefly floated the idea of LiSci, as they hope the area will become a hub for the life sciences.
Some attendees were surprised to learn that the White Flint area was originally named after local rock outcroppings, not the now defunct mall site. A few participants felt the name White Flint should remain, but conceded that abbreviating it to WhiFli might be catchier.
But in the end, "Northern Virginia East" won out. Montgomery County officials are known to gaze longingly at the economic development occurring across the scenic Potomac River. County Executive Marc Elrich said he hopes this rebranding means they "won't have to look any further for inspiration than across the 6 lanes of traffic on Rockville Pike."
Councilmember Hans Riemer released a statement that instead of worrying about connecting Montgomery County to neighboring Northern Virginia through new road or transit projects, "this brings a little Virginia to the Pike, along with my already proposed tax breaks."
Although the name exceeds the 19-character limit for WMATA station names, Montgomery County officials stated they are operating under their own eligibility requirements.
Though the change will cost over $1 million dollars to implement, Councilmember Andrew Friedson indicated "we wanted to be bold," revealing a new tourism slogan for the area – "Northern Virginia East is for Lovers." Friedson added the new slogan "will hopefully drive tourism dollars and help with the cost."
Following the announcement, Friends of White Flint also posted that they would be changing their name to Friends of Northern Virginia East.
Share This Story, Choose Your Platform!