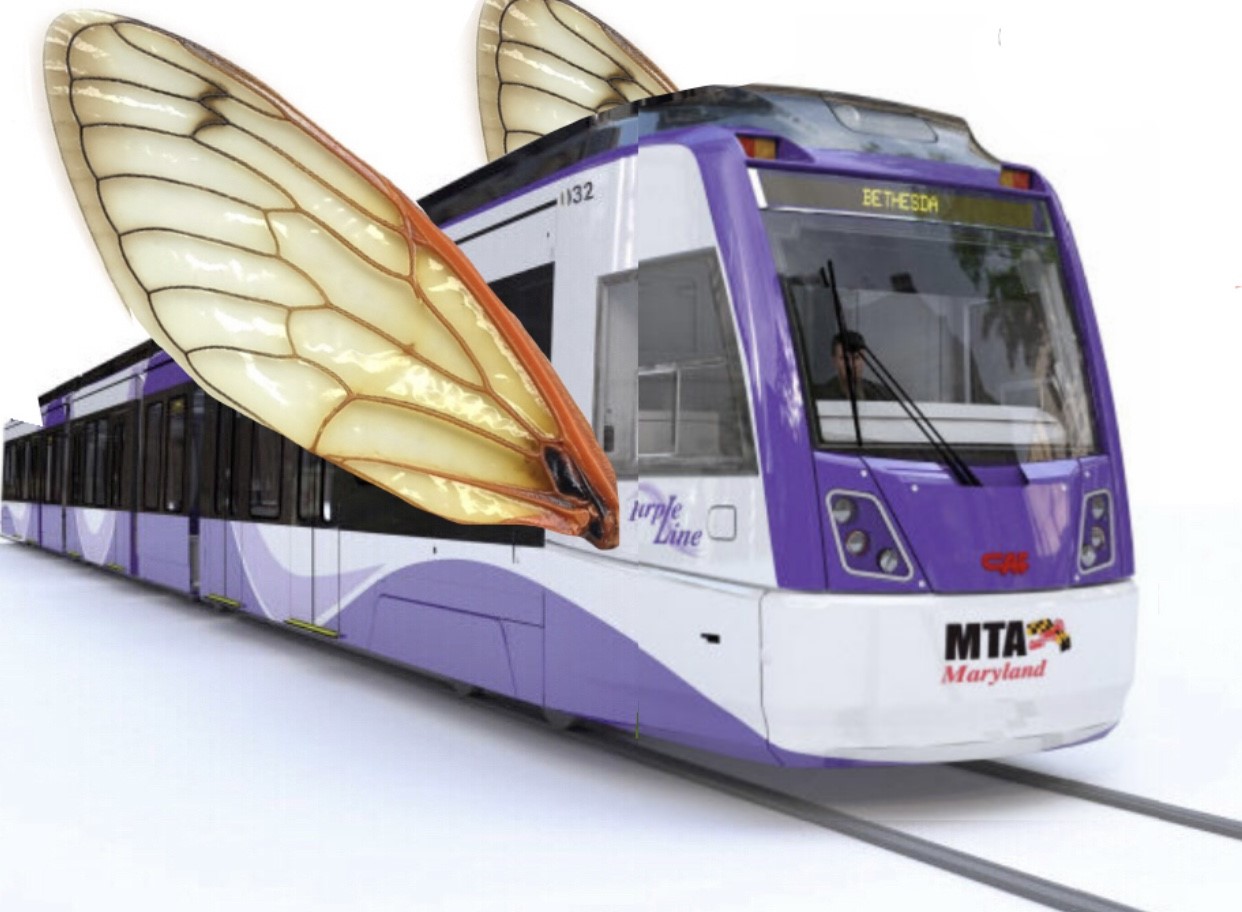 Purple Line supporters cheered on today's appeals court decision, striking down the third (and final?) lawsuit brought against the (popular?) mass transit project. The ruling noted that the Purple Line did not violate the Clean Water Act.
In reaction to the lawsuit's conclusion, Purple Line officials optimistically announced that the project can continue at its current pace. Project Manager Mark Miwurd excitedly exclaimed, "We should definitely maybe have our trains up and running by the next Brood X cicada cycle."
Assistant Project Manager James Smith noted "We're giving ourselves plenty of time to find the right contractor." The 17-year completion timeline was apparently also coordinated with the MDOT fiscal team to coincide with exhaustion of the Town of Chevy Chase's budget surplus. Smith was overheard stating, "We are hoping their legal funds and patience will be gone by then."
Frustrated residents, who have been living along the stalled construction route from Bethesda to New Carrollton, breathed a sigh of relief that they were finally provided a realistic completion date. "With the pandemic, 2038 is probably the soonest I will feel comfortable riding mass transit again anyway," noted Bethesda resident John Weary.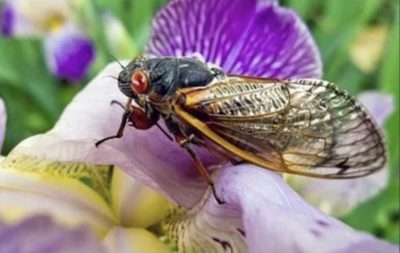 At the University of Maryland College Park, which hosts several stops along the future Purple Line route, holes in the ground and cicada nymphs from the current emergence could be seen around the campus and on Instagram posts. Ben Evers, a professor in the UMD Department of Entomology, commented that "the cicada has the longest lifecycle of any insect, and by the time it is finished the Purple Line might have the longest construction cycle of any light rail project."
In an internal email obtained by Bethesda Bonfire, Penelope Kidd, Assistant to the Assistant Project Manager, wrote to the team that there would be an "added benefit if the rail line debuted at the exact same time as the next peak 17-year swarm because adjacent residents won't initially be able to hear the new trains over the cicada's 100-decibel sex song."
Purple Line opponents remained steadfast in their opposition, responding, "while the court ruled that the water (H2O) and shrimp (Stygobromus hayi) may not be negatively impacted, some people say there may be harm to future broods of cicadas (Magicicada). We may need to scientifically examine that in another lawsuit just to be completely sure."
Share This Story, Choose Your Platform!