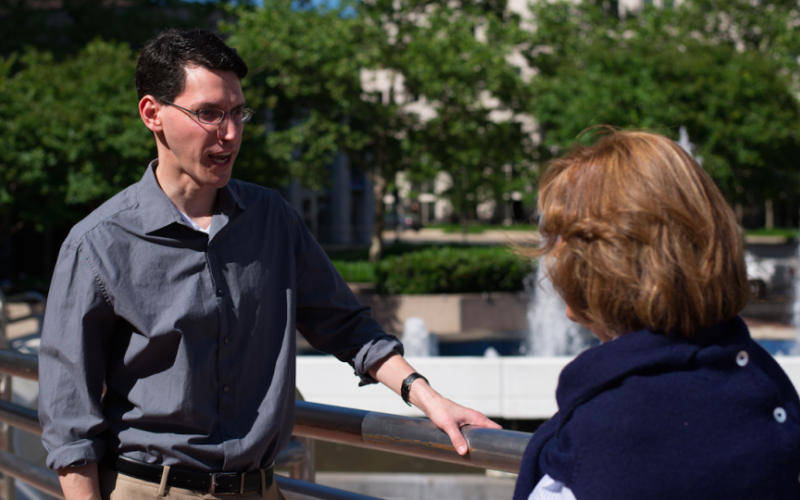 It's the day after sine die, those widely spoken and hash-tagged words of respite marking the end of the legislative session for the Maryland General Assembly, and Maryland District 16 Delegate Marc Korman is hardly content to sit on his laurels and relax. By 9am Tuesday morning he had already replied to a record 432 constituent e-mails, hitting the final SEND button just 24 minutes into his early morning e-mail routine.
Korman's wife smiled, "the instant Marc receives an e-mail from a constituent his face lights up. To be honest it's a little nerve wracking when we're out grocery shopping and he gets a message and drops the bag of oranges, scattering them all over the floor and our son is running around fielding them like a shortstop for the Orioles at batting practice." Korman laughed, "the D16 team probably wins a few more than the O's, for what it's worth."
"The smaller or bigger the problem, the more excited he gets," Korman's legislative assistant added. Korman noted, "it can be hard to move the big needle, and just as hard to thread the small needle, but it's nice when the needlepoint gets done."
Local neighborhood policy expert Karen Walters shared with Bethesda Bonfire, "Marc's two-page single-spaced response to my minor complaint about a transportation right of way issue came at the speed of light, within 30 seconds of my hitting send. He had already contacted SHA and MCDOT, and agency representatives said they would be on site in 15 minutes."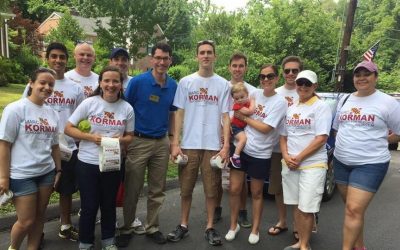 Korman represents District 16 in Montgomery County, along with his colleagues. When he's not busy legislating the crap out of a bill, he can often be seen with his son at Orioles games, begrudgingly at Nationals games, watching movies, reading books for fun, reading transportation legal volumes for fun, helping neighbors, taking dino safaris at National Harbor, enjoying scavenger hunts, and enjoying breakfast and breaks with his wife. Which begs the question – does this guy ever sleep?
Share This Story, Choose Your Platform!