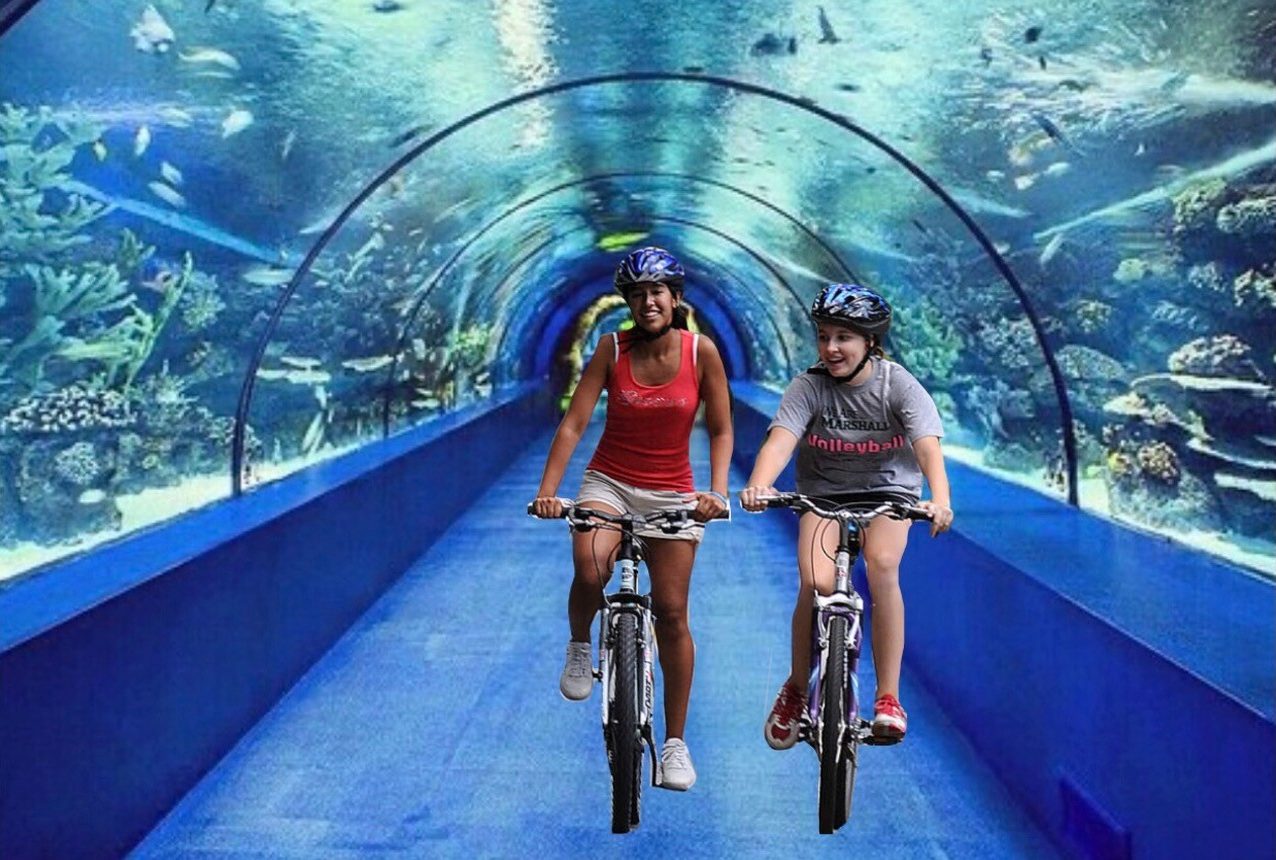 A tight Capital Improvements Program (CIP) budget cycle this year has meant the County has had to look outside the box – or in this case, outside the tunnel – for funding sources to complete infrastructure projects.
On Monday morning the Council announced they had partnered with Chase Bank for naming rights for the yet to be completed Capital Crescent Trail tunnel under Wisconsin Avenue in downtown Bethesda.
Officials wouldn't discuss the specific terms, but indicated the deal would cover a substantial amount of the remaining construction costs for the $50 million project, expected to be complete sometime this decade. The tunnel will now be known as the Chase Capital Tunnel; by Monday afternoon the new sign had been installed.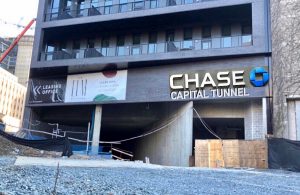 Chase Bank marketing executive, Adam Teller, said the partnership just made sense, adding "potential new high-income customers emerging from the tunnel will see the light – Chase's trademark blue lighting illuminating the way toward our flagship Bethesda Avenue location and fiscal solvency." The bank also plans to install an ATM at the tunnel entrance.
In addition, 7272 Wisconsin Avenue developer Carr Properties revealed new plans for their portion of the tunnel under the recently completed Wilson and Elm project. Inspired by the blue Chase Bank logo and a recent socially-distanced family vacation at the Atlantis Resort in the Bahamas, CEO Scott Carr presented a design to surround the tunnel walls with an aquarium.
"The addition of this feature will offer trail users a unique non-auto aqua-mode share experience. We also hope bikers will take in the calm scenery and slow down through the tunnel," said Mr. Carr.
Following the announcement, the aquarium sub-contractor hired by Carr immediately assured the community they have "never had any glass break in their other commercial aquarium projects."
Carr floated the aquarium proposal as a way to gain additional density for another nearby project. The Montgomery County Planning Board frequently allows amendments after the fact with design credits for public amenities. Planning Board Chair Casey Anderson praised the Carr tunnel design and Chase Bank funding combination, stating the proposal "just hit all the right notes – a perfect representation of how unexpected costs can put a project underwater."
Share This Story, Choose Your Platform!