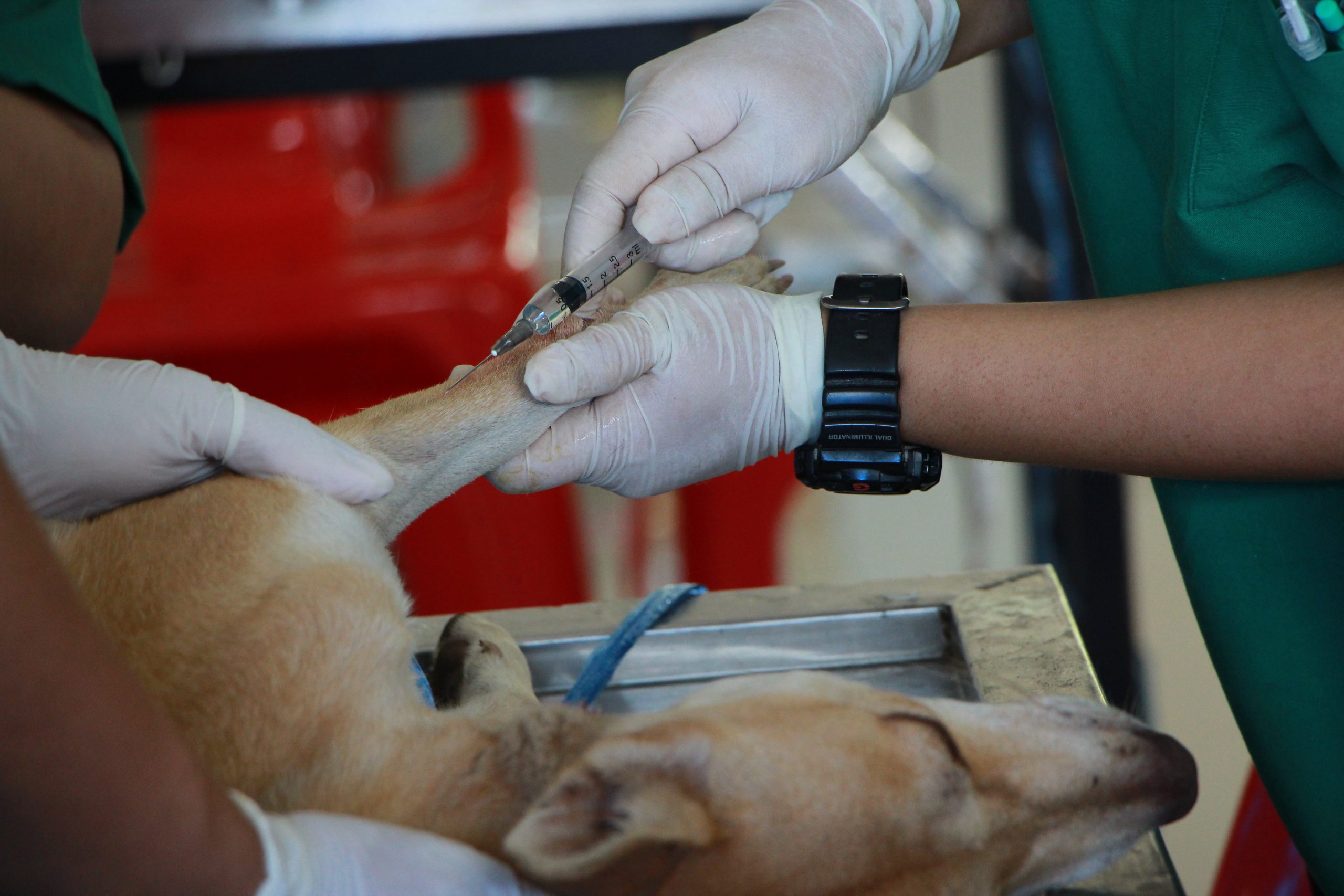 While COVID-19 continues to ravage through the free states, the annual canine vaccine push has come to the forefront of American politics. The upcoming Bordetella vaccine clinic from popular Pike & Rose dog park bar Bark Social has been particularly targeted with protests and nasty online comments, coming under fire from anti-vaxxers and maskholes for its free efforts to preserve the safety of dogs in the midst of a global pandemic.
Bordatella, commonly referred to as kennel cough, is a highly contagious respiratory disease and recommended by the American Kennel Club and probably Dr. Fauci.
Bordetella bronchiseptica causes inflammation of your dog's upper respiratory system. This inflammation leads to coughing and illness and can expose your dog to secondary infections. However, you probably won't hear anybody telling you that your dog has Bordetella bronchiseptica. Instead, most veterinarians and canine professionals call the disease kennel cough, which can lead to some confusion about what the Bordetella vaccine is for.
Bark Social's Bordetella vaccine clinic is scheduled for today, Wednesday, September 1, from 4:30pm to 7:00pm. Shots are free for annual members and $10 for monthly members. Dr. Bush from Bush Veterinary Neurology will be administering the vaccine. In advance of those questioning the science, Bark Social posted a comprehensive resume for Dr. Bush:
"Dr. Bush was an English major at College of the Holy Cross and a naval officer prior to graduating near the top of his class at the University of Pennsylvania Veterinary School. He then completed a rotating internship in medicine and surgery at NC State University. Dr. Bush then returned to the University of Pennsylvania for a residency in Neurology and Neurosurgery where he earned research and teaching awards. After finishing his residency, he settled into the DC Metro area and practiced locally until launching Bush Veterinary Neurology Service in 2005."
Those who did their own research immediately dismissed Bush's impressive credentials, citing "Vets need to stay in their own lane and leave the science to real YouTube vets." Freedom fighter, devout Christian (on Easter and Christmas services only), and foreign policy / military withdrawal expert Karen proudly waved protest signs outside Bark Social, advocating for freedom of choice for our dogs requiring the Bordetella vaccine. "Dogs can't speak for themselves, and a mask is just another man's muzzle. Man's best friend deserves freedom of choice!" Karen loudly protested the mandatory vaccine while in the background her beloved chihuahua, Sprinkles, was seen curiously sniffing another dog's poop (the nose touched!) and then peeing on a poor kid's backpack.
For those with an eye on this afternoon's wet weather, a Bark Social representative noted that today's Bordatella Vaccine Drive is rain or shine. They will only cancel in case of thunder and lightning, which 9 out of 10 dogs agree is very very frightening.
Share This Story, Choose Your Platform!